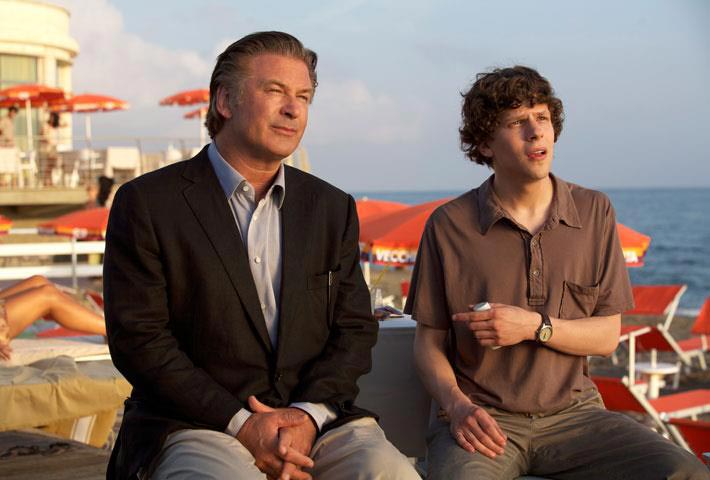 This is going to be a quickie because it was a week ago that I watched it, but it feels even longer ago, mostly because I've been in Las Vegas for the past 4 days.
To Rome With Love
is Woody Allen's latest endeavor. It focuses on several story lines taking place in the city of Rome - a young American architecture student and his blossoming relationship with his girlfriend's best friend; a young American woman and her French fiance (and her father's attempts to turn her fiance's father into an opera singer); a young Italian couple who suffer a series of mishaps and misunderstandings throughout the course of an afternoon; and a middle-aged Italian man who wakes up famous one day.
I just thought it was OK. I thought there were too many story lines happening, with no intersection among them. The story about the suddenly-famous middle-aged man could have been removed entirely. And I found that it dragged on too long at the end - it could have ended probably 20 minutes earlier than it did, without really changing any of the stories' conclusions. I wanted to like it because it's Woody Allen, but it was just too busy and too much. 5.5 out of 10.